Angela writes action-adventure stories soaked in magic.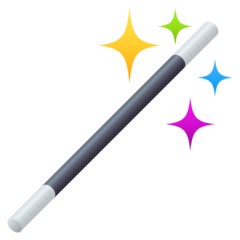 Her stories are often fueled by impossible odds for undaunted characters who don't realize how deep they're in—until the stakes are tripled.
Inspiration comes from Angela's own impossible odds of surviving chronic homelessness as a teen and still managing to complete both her bachelor's and master's degrees at
. . . with honors.
She's now a pretend millionaire, working at a foundation that makes grants so college students from marginalized backgrounds – like Angela's – can reap the full benefit of their degrees. Angela is also on the board of directors for School on Wheels, an LA-based nonprofit that matches volunteer tutors with K-12 students experiencing homelessness, and is the Program Coordinator for LatinX in Animation.
Where's the magic come in? Angela learned that "impossible" is only an opinion by becoming a magician herself. A member of the Hollywood Magic Castle, Angela has also written extensively on women magicians and their representation in magic history, founding the Castle's Women Magicians Association in 2014. Angela's stories carry all these experiences wholeheartedly.
In 2018, the Los Angeles Times featured her children's book, Scruffy and the Egg, which tackles topics of single-parenthood and homelessness.
In 2018, Angela was named a PEN America Emerging Voices Fellowship.
Most recently, Angela's original pilot, SHIFT – an animated action-adventure which delves into Mesoamerican lore – placed as a Finalist in ScreenCraft's 2020 Animation Competition.
Angela's writing has appeared in the Los Angeles Review of Books, SOLRAD, LAist, and The Hechinger Report. She has been interviewed for the New York Times, NBC News, LA Weekly, La Opinión, KPCC Radio, Unheard LA, and Upworthy.
INTERVEIWS
Below are some interviews Angela has given for news media, articles, and the radio.